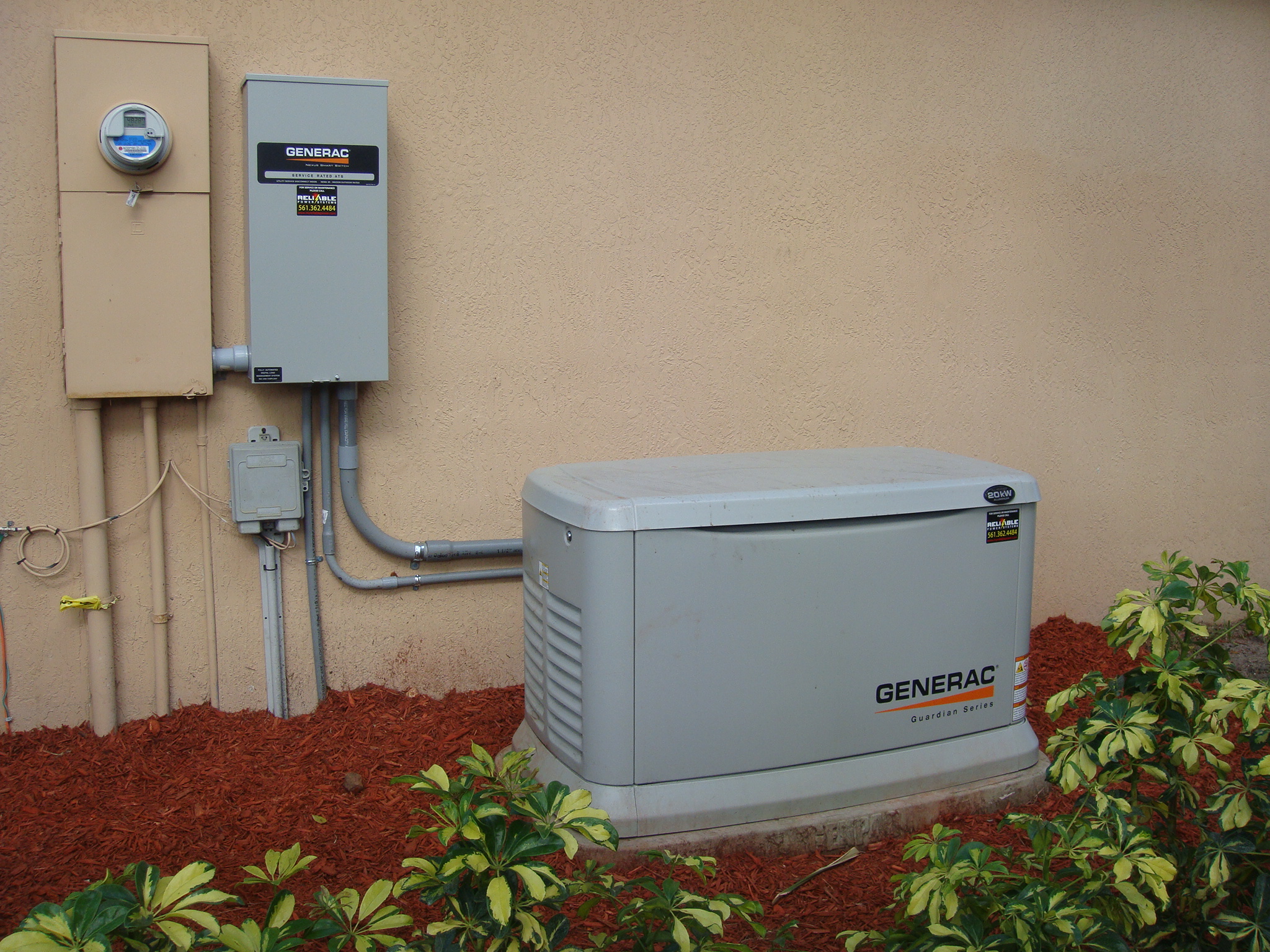 What's the difference between sitting in the dark while all the food in your fridge spoils and keeping the lights on and your appliances running? Generator installation! Turcotte Electric can help you prepare for a power outage by installing an electric generator at your home or business. Our experienced team is here to bring you a natural gas, propane, or gas generator that can supply your property with electricity when the power grid can't. Call now for your free estimate.
We have more than 35 years of experience providing professional electrical services, and backup generator installation is just one of the many ways we work to ensure you get the reliable electrical service you deserve. Turcotte Electric is here to install dependable, commercial and home generators that are ready whenever you need them. We take great pride in tackling even the trickiest projects, and our veteran-owned company is available 24/7 for emergency service.
Backup Generator Benefits
At Turcotte Electric, we understand that one size does not fit all when it comes to an electric generator! That's why we take the time to discuss your goals so we can help you select the right backup generator for your Westfield-area property. For example, some homeowners just want an emergency generator to run the heat, refrigerator, and maybe one or two lights; some business owners opt for standby generator installation that will keep every system running at full power. No matter what, we'll help you with the generator installations that are right for you.
Your new business or home generator will provide:
Convenience and comfort: When the whole neighborhood is without power, your lights will be on. Depending on your system, you may even be able to run the water heater, refrigerator, TV, and more. Enjoy modern conveniences even when the grid has gone dark!
Better health and safety: Don't leave your family to the mercy of the temperature outside. An emergency generator can keep heating and cooling systems running as well as provide electricity for lights, helping prevent falls and other injuries.
Home Generators
Turcotte Electric provides home generator installation for residential properties in Westfield and the surrounding area. With a whole-house generator installed at your home, you'll be able to power key systems at all times. Even when the electricity is out due to storms, fallen trees, or other circumstances, your home generator will be set up to keep your household humming. Our electricians are available to provide generator sales, installation, and routine maintenance, making the whole process simple and straightforward. Call to learn more about home generator installation today!
Commercial Generators
Commercial properties have more than just comfort and safety to worry about when the power goes out. That's because outages can directly impact operations—and revenue. Commercial generators can help stop electrical outages from negatively impacting your company by helping keep operations on track, safeguarding perishable inventory, and more. At Turcotte Electric, our qualified technicians can assess your needs for standby generator installation and help you select a model that is designed around your specific requirements. Offering sales, installation, and maintenance agreements for routine service, our team is your one-stop choice for commercial generators you can count on.
Contact Turcotte Electric today for more information about commercial or whole-house generator installation. We specialize in Generac systems, but we are happy to provide generator installation for all models and brands. We look forward to hearing from you! 
For your protection, Turcotte Electric is fully licensed and insured. We hold a Master Electrician's License (18022A) and a Journeyman Electrician's License (39969E).