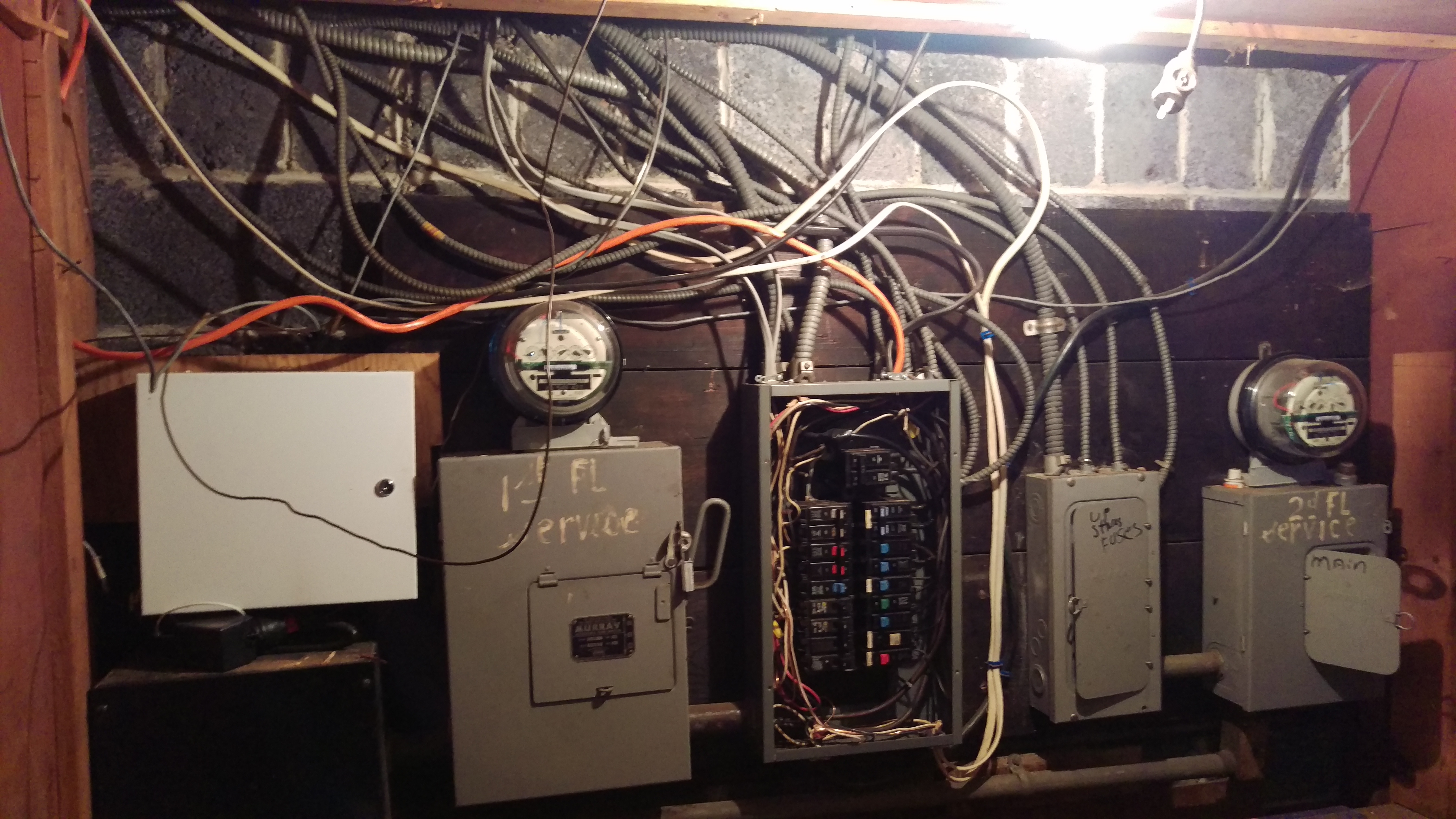 Older properties also tend to have older electrical systems, and with all of today's technology, that can spell problems for your home or business. Stop dealing with persistent issues like tripped breakers and flickering lights! It's time for an electrical service upgrade from Turcotte Electric. For commercial properties and homes, we can upgrade your electrical service and panel to help ensure your system better meets your current (and future) needs. Call our team today to learn more about replacing your electrical panel and other upgrades.
Turcotte Electric is a veteran-owned electrician serving the greater Westfield area. When you need an electric panel upgrade, you can rest assured that our master electricians will carefully assess the situation and implement an electrical service upgrade that addresses any problems you're experiencing and supplies the power your home or business needs. Our goal is always to help you modernize your commercial or home electrical system in a safe, effective way. We are fully equipped to handle all aspects of the job from start to finish, and with 35+ years of experience upgrading electrical service in local houses and commercial spaces, you can trust that your property is in great hands.
Signs You Need Electrical Panel Replacement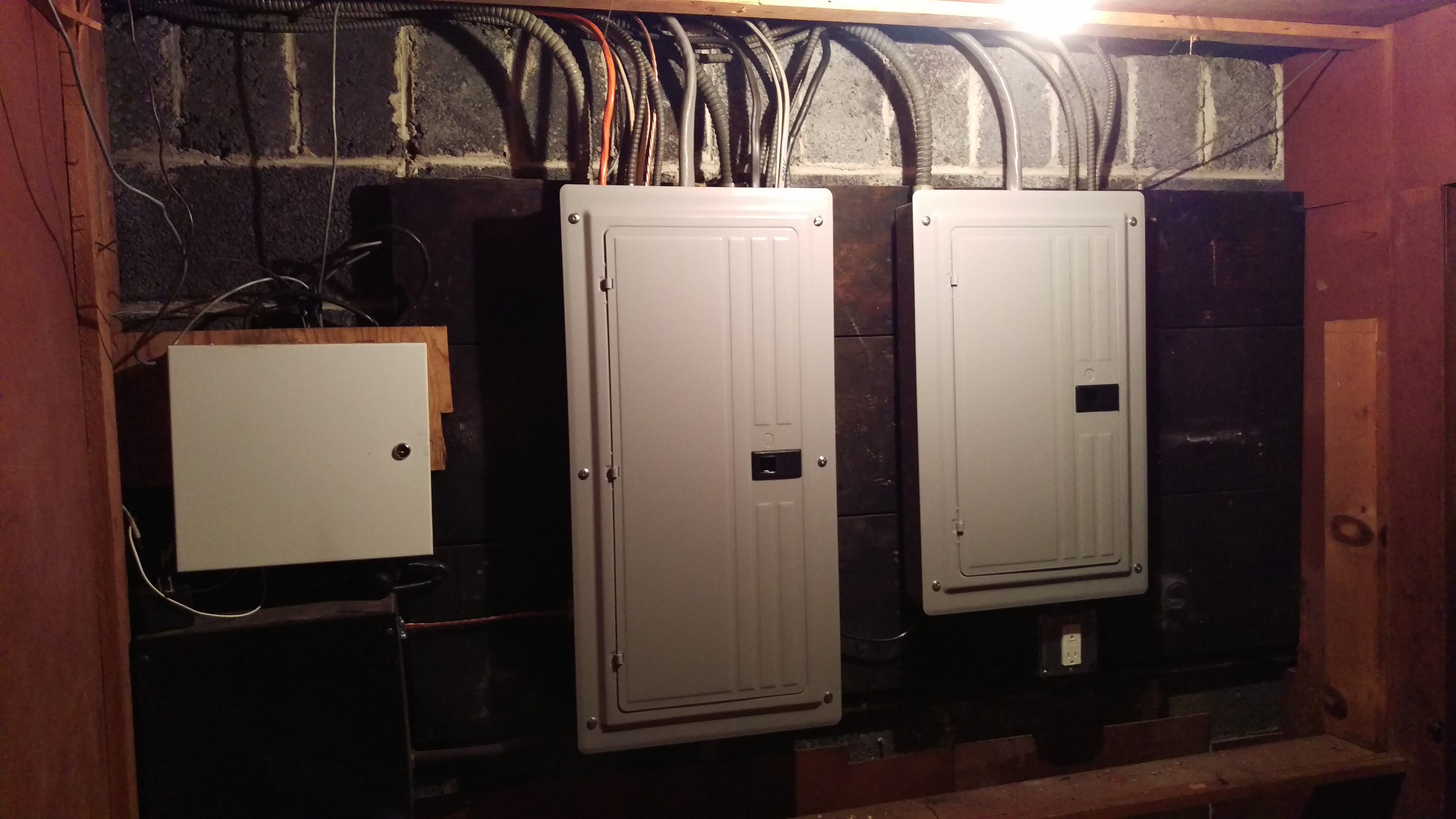 When your current power distribution system is under strain, there are often a few tell-tale signs. Have you noticed any of the following issues?
Breakers that frequently trip
Fuses that blow constantly
Recurrent appliance outages
Lights that flicker
Or other electrical problems
If you're experiencing these types of symptoms at your Westfield-area home or business, you need to call in Turcotte Electric right away. We'll assess your system to determine whether you need an electric panel upgrade or other service upgrades. Regardless of the age of your electrical panel or the extent of your electricity demands, frequently tripped breakers or constantly flickering lights are a sign of a problem that needs to be addressed!
Our electricians are committed to helping keep your property safe, and upgrading your electrical panel is just one of many services we can provide to help safeguard your electrical system and your home or business. Our team is fully licensed and insured, holding Master Electrician's License 18022A and Journeyman Electrician's License 39969E.
Commercial Electrical Panel Upgrades
Businesses today are increasingly relying on technology, making it even more vital for your commercial property's electrical system to support your changing power needs. If you are looking into upgrading your electrical service, call in Turcotte Electric. We offer creative problem-solving expertise to help local companies with electrical panel upgrades and other services necessary to bring their spaces up to modern standards. We'll use our in-depth knowledge and innovative design techniques to set you up with the electrical system that's in line with your company's needs. Don't let an inadequate electrical system disrupt your productivity.
At Turcotte Electric, we're pleased to work with local retailers, convenience stores, and other small businesses to upgrade electrical systems large and small. Learn more about our electrical panel upgrades and other commercial services by calling us now. We're standing by in Westfield to take your call 24/7, and your estimate is always free! Get started today.